FLANGED CRANE WHEELS are mainly used in all kinds of lift machines, such as single girder overhead crane, double girder overhead crane, gantry crane, and port crane etc. FLANGED CRANE WHEELS are various, like single rim wheel, double rim wheel, non-rim wheel, and other nonstandard wheels. The material of wheels includes 42CrMo4, AISI4140, 41Cr4, A504, SSW-Q1R, 65Mn, 1045, 1055, 1060, 1070, and ductile iron 400, 500,600,700 etc. Dgcrane Wheel apply different crafts of different material, precisely control the quench and temper temperature, so that the wheel can reach the metallographic structure and mechanical property.
There're three heat treatment methods according to different requirements: the first is through hardening & tempering, wheel surface hardness HB300-380, mainly used for standard crane products.
The second is surface medium frequency quenching & termpering, wheel surface hardness HB300-380 or HRC50-56, mainly used for products which with low wheel center hardness & high wheel surface surhardness requirements and unsuited whole heat treatment.
The last one is through hardening & tempering, wheel surface hardness up to HRC50-56, wheel surface hardness decay with depth due to the differences of raw materials, forged alloy steel wheels' the depth of hardening layer up to 15mm and thus low hardness attenuation, mainly used for port crane,
bucket-wheel excavator, bucket-wheel stacker reclaimer and other heavy load products.
FLANGED CRANE WHEELS are replaced because of flange wear, flange breakage, and mechanical overloads characterized by pitting and spalling. Each of these in-service factors must be carefully considered before the combination of wheel design, material selection, hardness pattern and heat treating technology is selected.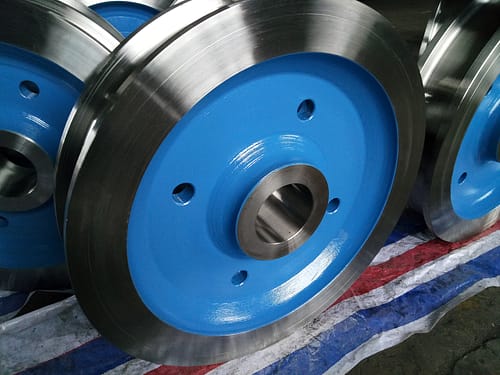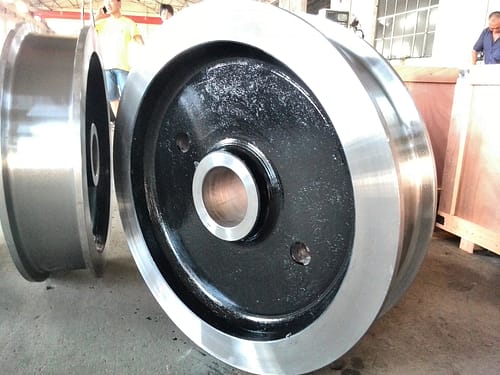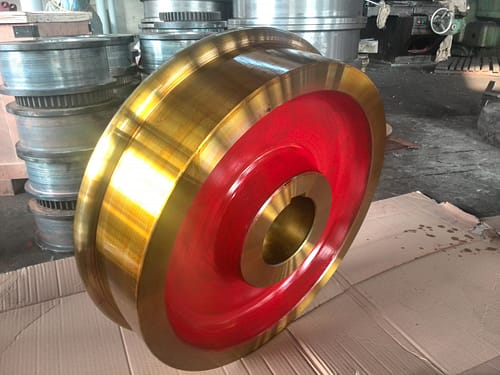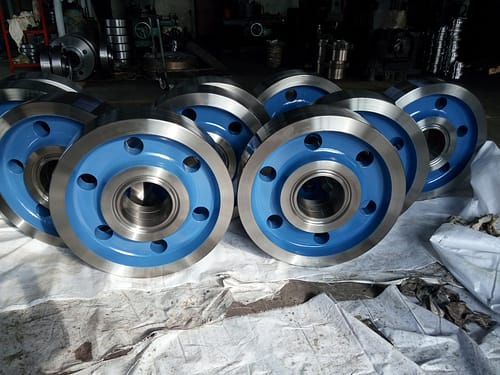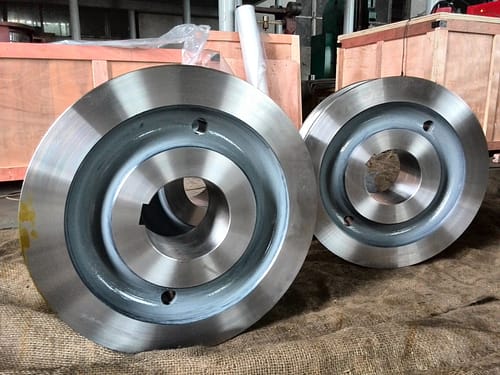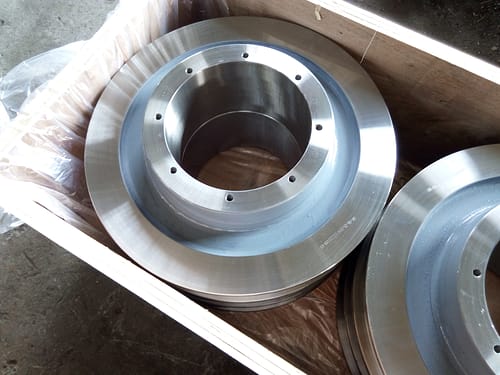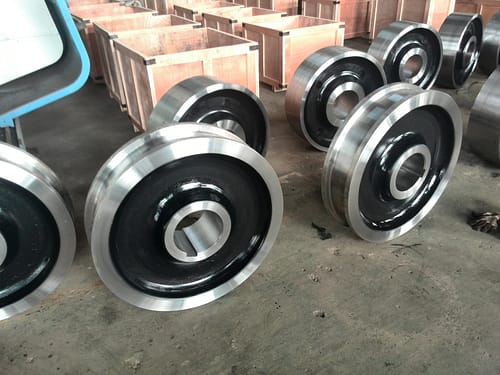 Technical Parameters
flanged-crane-wheels
About Technology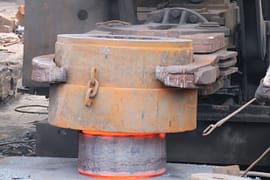 Forging press more powerful This closed-die design provides excellent strength-to-weight ratios . We stock a wide variety of carbon and alloysteels to meet your needs.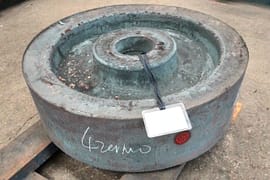 To realize the rough machining of the outer and inner contour surface of wheel blank,and clean up the spare parts of the blank quickly.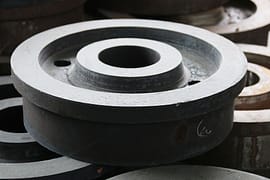 Quenching and tempering is widely used as our heattreating capabilities.We are now able to provide virtually any heat treatment for carbon and alloy steels.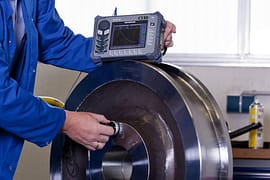 We provide hardness testing, materials testing, dimensional inspection, magnetic particle flaw detection, tolerance testing, poor acoustic detector.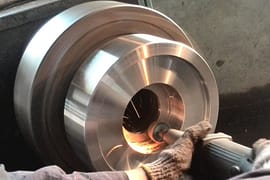 Fine cars cutting depth should be small, but also asmall amount of take the knife after finishing is completed, and the surface roughness of Ra3.2.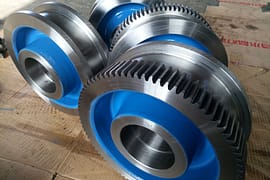 We use advanced coating materials, uniform coating techniques, complete spraying machine.